In the recent years, numerous expert studies and researches have proven that  high levels of positive ions in the air robs people off their good dispositions and senses, as well as contribute to ailments, including asthmatic conditions, arthritis and headache, among others. And to counter its effects are negative ions, which are also called the good ions because they help us maintain good health and improve our mood, stimulate our senses and provide us relief from allergies and illnesses.
So without even saying, we need more of these negative ions in our homes, as they can aid our bodies in absorbing oxygen into the blood cells, filter airborne contaminants and oxidize serotonin, promoting happiness and wellness.
What The Experts Say
In fact, over 5000 scientific documents have been published in Europe, Israel and Asia that support the claims and concepts that an increased level of negative ions can bring us utmost health benefits.
One notable study that was conducted in Japan in 1910 stated that ions were associated to human health upon discovering that arthritis patients noticed an increased level of pain during weather fluctuations, which raise the number of positive ions in the air.
A clear relationship between health and ions can be seen based from this example (and study that is accepted in the international scientific communities).
The positively charged particles in the air are raised by low-pressure systems and cold fronts, leading to a decreased level of negative ions in the human body.  And according to medical practitioners in Japan, such weather conditions led their patients to suffering from more pain-related conditions, including arthritis, as aggravated by the weather conditions.
And then in North America, doctors have also conducted several studies relating to ions, found out that there's a distinct link between asthma and positive ions, and the latter trigger and aggravate such allergic conditions among patients.
The high levels of negative ions indoor seem to be impossible, more often than not, exposing us to the negative effects of positive ions to our health.
We Are Surrounded By Too Much Positive Ions
The reason is that we're surrounded by the positive ions from the electromagnetic fields coming from or emitted by mobile phones, computers and a whole lot more of electronic devices that actually impair how our brain functions and that suppress or degrade our immune system, leading to…
•    Breathing difficulty
•    Asthmatic conditions
•    Allergies
•    Headaches, vertigos
•    Arthritis and other chronic pain conditions
•    Irritability
•    Poor mental performance
•    Fatigue
•    Lower levels of the happiness hormone, serotonin
•    Increased episodes of depression and anxiety
•    Poor concentration
•    Lack of energy
FACT:
Positively charged ions become free radicals once they reached the body, harming and eventually destroying our healthy cells—leading to premature aging, improper and declined lymph and blood circulation and an increased acidity in the blood that then becomes the main culprit to a host of illnesses.
We should pay attention and do something to increase the level of negative ions indoors.
Increase Indoor Negative Ions in our Homes, Offices & Hospitals Naturally
Based from cited studies and from the above-mentioned negative health effects of positive ions, you can now probably conclude how our health be affected without more of negative ions in indoor air. And because it is a given that you cannot always take your children and loved ones to the park, in the river or rainforest, where an abundant supply of negatively charged ions isn't an issue, you can bring high levels of negative ions in your homes.
Conceptualized, designed and developed by famous Japanese doctor, Noboru Horiguchi, the Reltec IG-EGJ Air Ionizers are by far the most helpful innovation on the market in terms of effectiveness in fulfilling the maker's promise of loading the air with negative ion clusters to improve our health.
The Inventor
Dr. Noboru Horiguchi has spent over four decades in ion research, and he's the one with patent to the ION EXCHANGER technology, which works by generating negative ion clusters as those that can only be found in nature, like in rainforest reserves and waterfalls. Such negative ion clusters are easily absorbed and utilized by the body for immediate health benefits, improved sleep and proper blood circulation included.
The inventor is internationally acclaimed and recognized by scientific communities due to his contributions to bettering human health. He is also a proud recipient to medical awards. Most of his inventions are for medical and home purposes, generally for health improvement of users.
Reltec IG-E1J (Portable) Is Recommended For,
•    Small classrooms, laboratories
•    Hospitals (small wards, nurse stations)
•    Homes (bedrooms, living rooms)
•    Office workstations

Reltec Air Ionisers Benefits You Will Love
•    Abundant supply of negative ions: The Reltec IG-E1J can produce 1.8 million of negatively charged ions per cubic cm of air, servicing an area as large as 25 sq. m, while the bigger model, Reltec IG-H1, can produce 3.44 million negative ions per cubic cm, servicing a bigger space.
•    Ozone-free:  Ozone is a harmful gas, which none of us should inhale.  It irritates the lungs and can trigger or aggravate allergies and asthma attacks.
•    Quality components: Its parts do not degrade in time and they do not emit harmful gases, which may irritate the lungs and aggravate allergies. High quality product materials are guaranteed to last, and the product itself is backed by two(2) years of maker warranty.
•    Maintenance and support of the immune system: These ionizers work to provide users with long-lasting health benefits, including improved immune system and therapeutic effects for speedy healing.
•    Indoor air sanitation:  Worry not anymore on air pollutants and harmful airborne germs because RELTEC can get rid of them!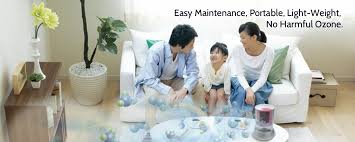 The Biological Effects of Negative Ions
•    Improve focus
•    Aid in learning absorption
•    Improve sleep quality
•    Neutralize excess body acidity and free radicals to slow down aging
•    Reduce asthma and allergy symptoms
•    Improve the respiratory system
•    Boost the immune system
•    Promote peripheral blood circulation
•    Speed up wound healing
•    Increase happiness
•    Promote cellular detoxification
•    Reduce anxiety, depression and stress by normalizing  body chemistry
•    Improve cellular metabolism
Each machine/set include One(1) Dust Filter & One(1) Actived Charcoal Pack 
Activated Carbon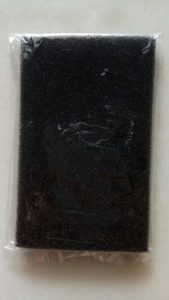 Sponge Filter
Air Ion Tester (while stock last)
Wash and change the high performance dust filter at least once every week. The dust filter can be used after it is dried. Change the charcoal bag once every 4-6 months.
Each machine/set include One(1) Dust Filter & One(1) Actived Charcoal Pack 
ALSO EXTRA (1) Dust Filter, (1) Activated Charcoal Pack will be given FREE
Specification:
Product: Negative Ion Generator
Model: IG-E1J
Dimension: 190mm(W)x265mm(H)x180mm(D)
Weight: 1.3kg
Voltage: AC100v~220v (50/60Hz)
Effective Area: 25sq.m/300sq.ft
Warranty: 2 years

"I'm ready to order
RELTEC AIR CLEAN IG-E1J
Don't wait until poor indoor air that is charged with loads and loads of positive ions affect your family's health. Let our little helpers—negative ions—do their job of keeping air healthy to breathe for the whole family!
Do not let another day pass without considering RELTEC air ionizer that can keep your staffs and patients/customers/buyers happy and healthy, with negative ion packed air.
And by getting from us, you are guaranteed with,
•    100% GENUINE RELTEC PRODUCTS
•    Fast delivery
•    Trusted with health product selling experience
•    Smooth and guaranteed transactions
•    Reliable and friendly
•    Precious peace of mind for dealing with a trusted seller
Contact Us to Order Your Set Today!
Contact Jenny @(+65) 8182 3325